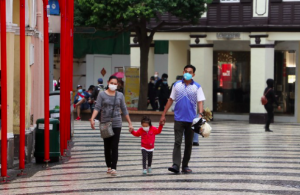 There is a growing fear about the trouble the coronavirus has or will cause worldwide and the same time there's still so much we don't know about the virus which makes us extremely uncertain about the future of our survival.
But reading newspaper and listening to the radio, I constantly receive negative information about the coronavirus! Well! Does the virus have a good side? Please guys comment here Only the good side of Coronavirus! Let us break this negative FEAR trend that it is trying to inject into our lives.
Here is some of my list, please add more:
1

.

 The world has become smaller! Now we know that if something happens in China or in Italy it will affect all us. We are interconnected in many ways and depend on one another!
2. My family and my home are important maybe the most important of everything!
3. Even when we don't like our government or their policies, but there is a time we must trust them without questioning. In a special crisis time like this, we need to show solidarity and respect our leaders so that they can focus on the issue.
4. Authoritarian system is not that bad as we think! Sometime people need to have a such system in place so that they can focus on the same goal as a nation.
5. We are all human and life on this planet is very short. We can not take it for granted.
6. Learning new ways of living and doing things. Who could have predicted that in 2020, the majority of the workers will be working from their homes or studying online?